Results
We work with you on a personal level to determine the best solutions for your unique needs, then leverage our seasoned expertise to achieve the best possible results.
Relationships
We are your trusted partner in success. Our firm is large enough to offer a full range of professional services at a fair price, but small enough to give you the individual attention that you deserve.
Relief
Rest assured that when a need arises, our firm is ready and capable to handle everything for you so you can focus on what matters most to you.
Staff Profiles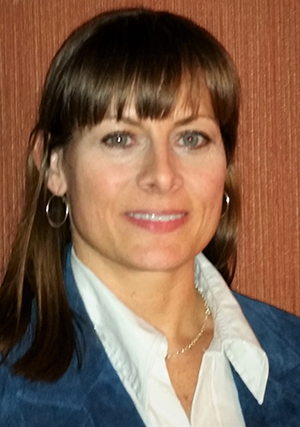 Dawn Sabol, CPA, CGMA is the Managing Partner of New Dawn Accounting & Tax Solutions, LLP. She founded the firm in 2018 so she could pursue her passion of helping people with her accounting and tax knowledge. She enjoys finding ways to help people save money on their taxes and through improved processes and increased profits in their businesses.
Dawn is a summa cum laude graduate of West Chester University with a dual major in Accounting and Finance. She is a Certified Public Accountant in Pennsylvania with over 20 years of experience in public accounting, corporate accounting and finance, small business accounting, risk management, SOX compliance and internal audit, sales tax audit and compliance, and tax planning, preparation, and resolution services.
Her career began with a Big Four accounting firm, providing the foundation for her training as a CPA. Dawn worked mainly in the financial services and non-profit/government sectors, learning how to audit financial statements and performing Yellow Book audits. She then transitioned into corporate accounting as an Accounting Manager with an international software developer for higher education institutions. There she led a team of 15 members in the areas of Accounts Payable, Fixed Assets, and General Ledger in preparing the organization's financial statements. Dawn was also responsible for implementing the SOX Compliance program for internal controls and was an integral team member for an acquisition and an ERP implementation.
Dawn then served a second tour in public accounting as an Assurance Manager with a 2nd tier accounting firm. There she led teams through audits of financial statements and was the Training Coordinator for the Philadelphia office. Her clients' industries were varied, giving her vast exposure to: IT consulting and software development, defense contracting, retail, insurance, real estate developers, legal and professional services, distribution, engineering, financial services, property management, pharmaceutical researchers and manufacturers, medical equipment manufacturing, government, non-profits, and higher education.
After leaving public accounting, Dawn studied and became a Master Tax Advisor with a retail tax company. She served her clients there for 8 years, performing tax preparation, tax planning, and tax resolution services for individuals and businesses, and assisting them through tax notices and audits.
In her spare time, Dawn enjoys the outdoors and being very active. She visits pet rescues to spend time with the animals, and participates in various activities with her dog, Summer; such as: running, hiking, or playing fetch with anything that will move through the air. She also has a very sweet cat named Precious. She is a lifelong runner and fitness advocate and enjoys participating in fitness challenges.